FACTS AND FIGURES
LOTAMS is one of the oldest companies from the MRO branch (Maintenance Repair and Overhaul), as we have been operating since the 1930s.
We provide complex maintenance services for 35 types of airliners and cargo aircrafts (

(Embraer 170/175/190/195, Boeing 767, Boeing 737 CL/NG/MAX, Boeing 777, Boeing 787-8,-9 Dreamliner, ATR 42/72, Bombardier DHC400, Airbus Family)

Among our clients are 4 out of the 10 world's most prosperous airlines

We have 8 technical bases all over Poland, with our headquarters at Warsaw Chopin Airport and an international base Ferenc Liszt airport in Budapest, Hungary
Our company conducts over 20,000 line maintenances, more than 100 base maintenances and nearly 40 aircraft painting operations annually

Our company's infrastructure includes 4 fully equipped hangars with 10 service bays, of which the combined surface equals 20,000 square metres, specialist workshops for production support and 5,600 m

2

of stores

We employ nearly 1000 well qualified workers; aircraft mechanics, engineers and planners

LOTAMS is the only Central and Eastern European Embraer Authorised Service Centre and one of just two centres in the entirety of Europe
VISION, MISSION, AIMS
LOTAMS is one of the most dynamically developing MRO -maintenance repair and overhaul- companies in Poland. (technical maintenance of narrow-body and wide-body aircrafts). Our company has been an independent enterprise since 2010, when the technical base was separated from the structure of LOT Polish Airlines. Our several years of independent activity have been supported by almost one hundred years of experience, transmitted from generation to generation by mechanics and engineers.
The knowledge and experience of our employees is additionally supported by the latest technical inventions and techniques. The latter help to increase the efficiency and reduce the length of TAT service.
We aim at achieving worldwide recognition in terms of quality and precision in order to provide safety during the flight and on the ground. LOTAMS makes a reliable business partner as We look after every detail.
LOTAMS employs nearly 1000 workers with technical backgrounds. An increasing number of customers and a growing demand for technical services has shown the need to employ highly qualified specialists. According to latest studies, air transport as well as aircraft production will continue to grow, together with the demand for high quality technical services. With respect to these predictions, LOTAMS has undertaken actions to improve the standard of training and education of technical schools, as we are providing support for schools that decide to train the future mechanics. The company is an undisputed Polish leader in combining business and education. In April 2018, LOTAMS joined an innovative training programme run by the Industrial Development Agency.
OUR VALUES
Our market position and ambitions demand the highest quality in undertaken actions. We are also aware of the need for constant improvement and planning in details.
Neither personal nor professional success can be achieved without accepting short and long-term responsibility for one's actions. Holding responsibility and learning from experience is not just a matter of maturity, but also one of the most fundamental values in the aviation industry.
The only way LOTAMS can achieve success is by collective effort and involvement of the crew. Dereliction or hesitation could have disastrous consequences. That is why precision, full engagement and search for self-improvement are the main principles in our profession.
Our industry is constantly expanding and modernizing. At the same time, we are obliged to follow strict regulations enforced by the aviation business. In this rapidly changing reality we need to make every effort to be updated with the latest technological inventions as well as with domestic and international aviation rules.
Respect for people and their work is a fundamental value for LOTAMS. Although this value guides us in every possible respect of our activities, it is especially important in the company's internal structure. LOTAMS is a place where everyone can achieve recognition for their work, regardless of one's views, religion, sex, orientation and origin.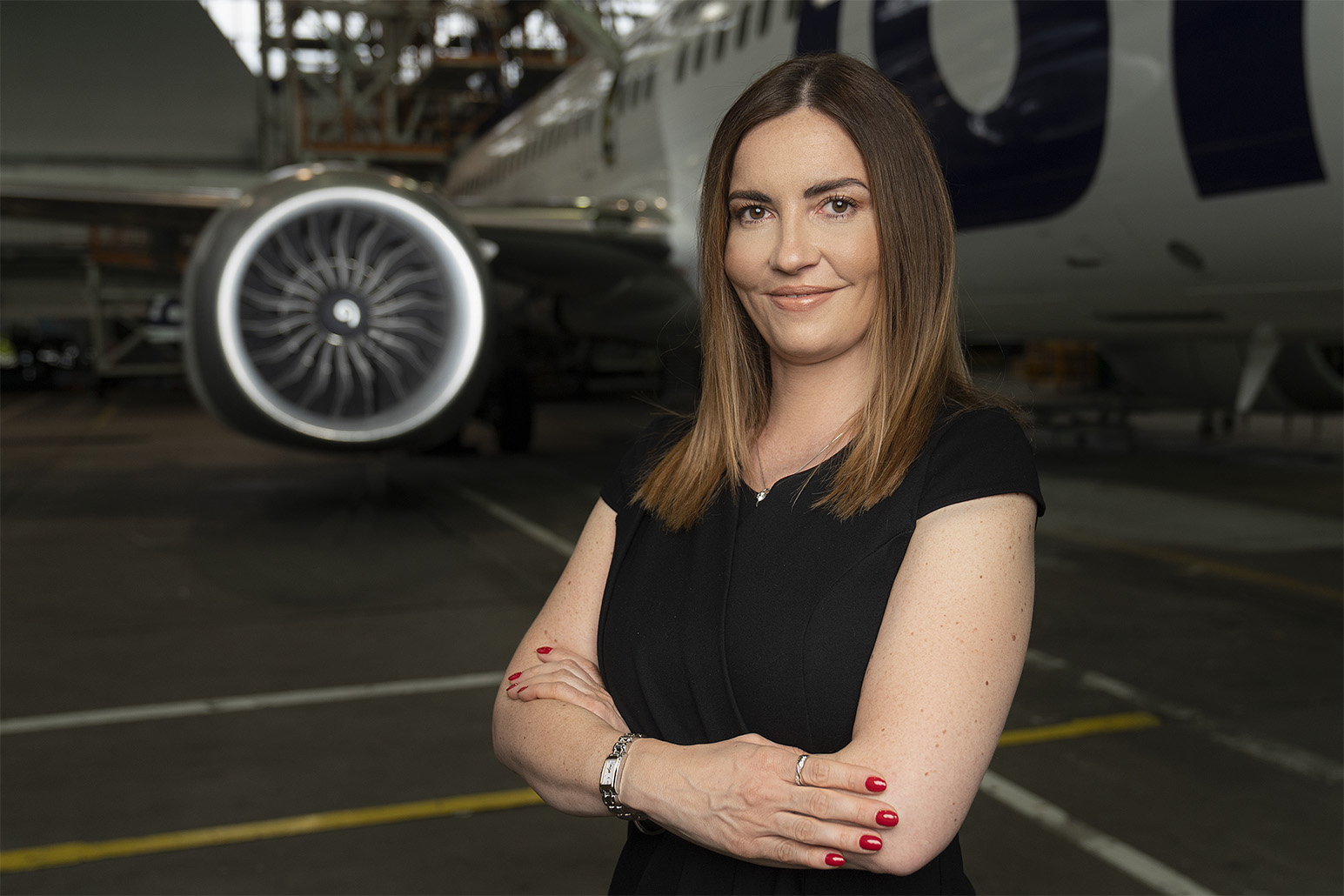 President/CEO
Aleksandra Juda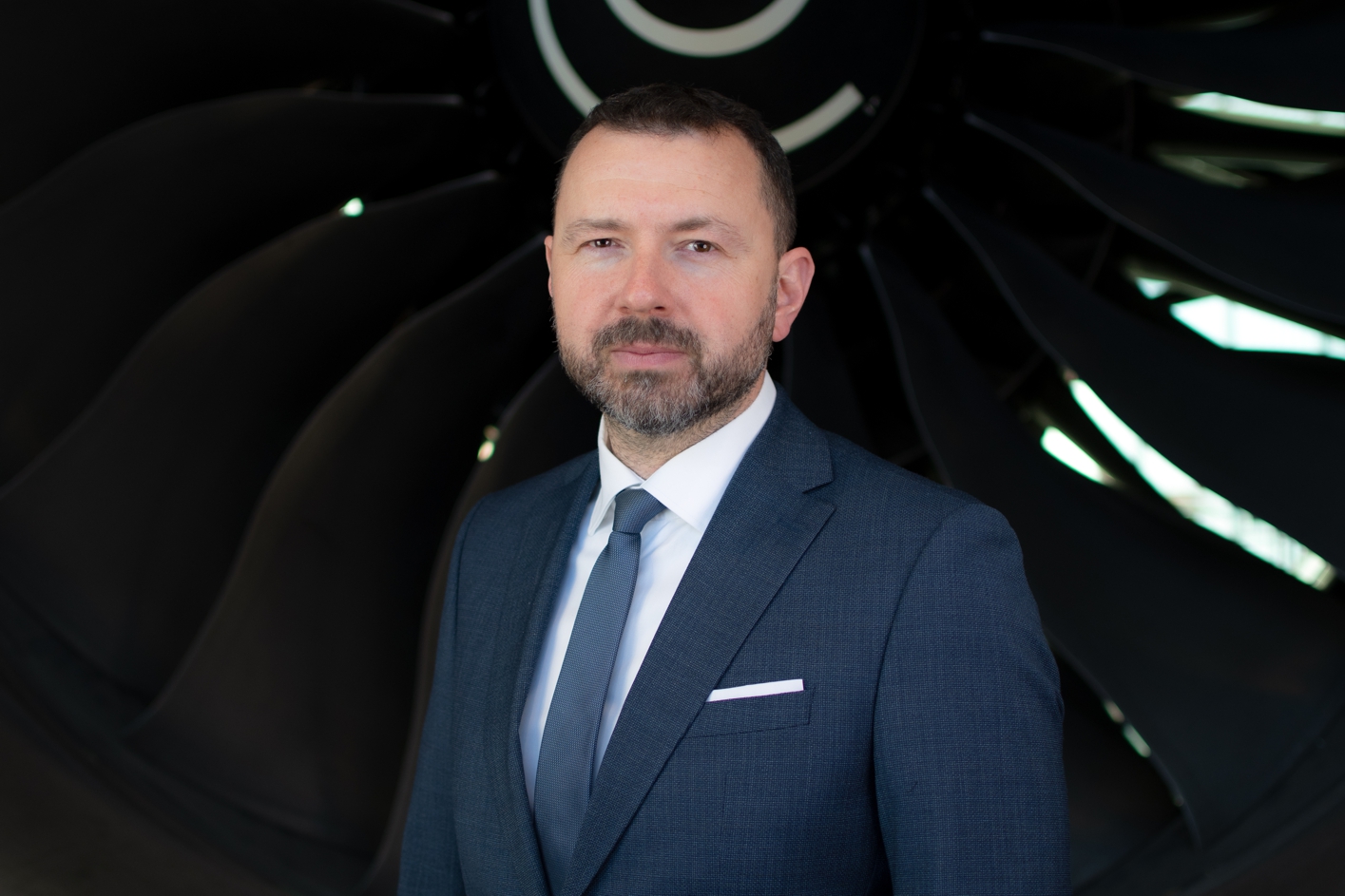 Member of the Board, CCO (Chief Commercial Officer)
Jakub Jasiński
Embraer Aviation International SAS
On April 5th, 2012 an agreement between LOT Aircraft Maintenance Services Sp. Z o.o. and EAI, Embraer Aviation International SAS was signed in Paris and as a result our company received the EMBRAER AUTHORIZED SERVICE CENTER certificate.
Cooperation with Embraer Aviation International SAS in the form of the Authorized Service Center certification is an exceptional privilege for LOTAMS as well as a confirmation of the quality of TAT (Turn Around Time) services. In light of this development producer the business prospects of LOTAMS on the competitive market of maintenance of regional civil aircraft will trend better.
<!========= Cool Timeline PRO 2.7.3 =========>
Timeline

The history of LOTAMS began in 1925 with the opening of the first technical base by Aerolot.
Starting from January 1929, the company has been closely tied with LOT Polish
Airlines. The following years were ground breaking, as our headquarters was moved from Pole Mokotowskie to Okęcie. During the Second World War, the operations of the technical base and LOT were suspended and then restarted in 1945.
Over the next few years the activities of the company were extending. In 1989 LOT Polish Airlines became the first airline in Central and Eastern Europe to operate a Boeing 767 aircraft. The machine was maintained by the technical base. In 1991 we began to maintain the ATR-72 aircraft and the Boeing 737 aircraft in 1992. After several years the mechanics started to service the Embraer 145. In 2004 LOT Polish Airlines, the first airline in the world to do so, introduced the Embraer ERJ to their fleet. Up to that point, the technical maintenance of aircrafts was connected with the extended offer in the fleet of LOT Polish Airlines.
2010 saw the most significant changes, as LOT separated its technical branch from their divisions to form an independent body called LOT AIRCRAFT MAINTENANCE SERVICES (13 JULY 2013). LOT Polish Airlines, however, remained the only shareholder of the company. In April 2011 LOTAMS extended the service to provide maintenance for the Embraer ERJ 195.
On March 20th 2012 all the shares were taken over by the Industrial Development Agency. Later in the same year, as a result of a contract signed with Embraer Aviation International SAS, LOTAMS became Embraer's Authorized Service Centre for all models of ERJ and EMB aircrafts. Our company is the only authorized centre of this type in Central and Eastern Europe, and one of just two on the European continent. In 2012, as a result of obtaining Ukrainian approval for maintenance (UCCC Certificate), LOTAMS started to conduct line maintenance of the Boeing 767 200/300 with PW4000 engine type as well as line and base maintenance of the Boeing 767 200/300 with CF6-80A engines and Bombardier's DHC 8-400 line maintenance.
In 2013, LOTAMS extended the agreement with Embraer International Aviation SAS in the field of spare parts exchange and initiated maintenance of the Boeing 737 Next Generation and the Boeing 787 Dreamliner. In June of 2014, LOTAMS was a co-organiser of the MRO Regional Conference for the Baltics, Eastern Europe & Russia (MRO BEER) in Warsaw. In 2015 the company received certification for base maintenance of the Bombardier DHC 8-400 and line maintenance of the Boeing 777 200/200LR/300/300ER/F. Later in 2015 LOTAMS introduced the AMOS system and began the Europe's first C1 maintenance of the Boeing 787 Dreamliner.
LOTAMS continues to develop and extend compelling offers. In late 2017 the company received certification for Boeing 737 MAX line maintenance. 2017, however, also witnessed the inauguration of educational activities; an extended cooperation with technical schools included special lectures for graduate students, hangar tours alongside specialist training, and background support for the teachers. In early 2018 LOTAMS signed the PART-145 certificate extension, securing Boeing 787 base maintenance.
Staring May 2018, LOTAMS has been providing maintenance for Boeing 787 aircrafts at Ferenc Liszt airport in Budapest, Hungary.
On December 2, 2017, LOTAMS receives an entry to the PART-145 certificate and the right to operate a Boeing 737 MAX liner, and on December 31, the Boeing 777 line maintenance is added. In December, the company also celebrates the 5th anniversary of cooperation with its British client – British Airways CityFlyer.
The year 2018 brings the extension of the line maintenance by Boeing 787-9 and the signing of the contract with the Dutch carrier KLM Cityhopper for base maintenance of their fleet, as well as the creation of the Polish Aviation Group, of which LOTAMS has become a part.
Big changes are brought by 2019, in which LOTAMS receives PART21J. As a result, it is the only organization in Poland PART21J, whose EASA certificate enables the design and certification of modifications and repairs of all types and models of aircraft with a maximum take-off mass over 5700 kg in terms of graphic design and interior furnishings for passenger cabins. 2019 also brings an announcement of purchase of land for the company's second location – Rzeszów.
2020 is a breakthrough year for the LOTAMS Training Department – the PART-147 certificate is expanding. Due to the approvals obtained, LOTAMS is the first in Poland to conduct full theoretical and practical training on the B787 (Boeing 787-8 / -9 / -10 / (RR RB211 Trent 1000, GEnx) B1 / B2). In 2020, LOTAMS also celebrates its 10th anniversary.
In 2021, LOTAMS performed a C-check of the B737-8 MAX and the Part-147 LOTAMS Training Organisation extended the training offered on the type to include the B787-8/9/10 (RR RB 211 Trent 1000 and GEnx) for category C.
2022 brings LOTAMS two new clients – the airline Air Tahiti Nui and Icelandair.